Paling Funk (2016). Music film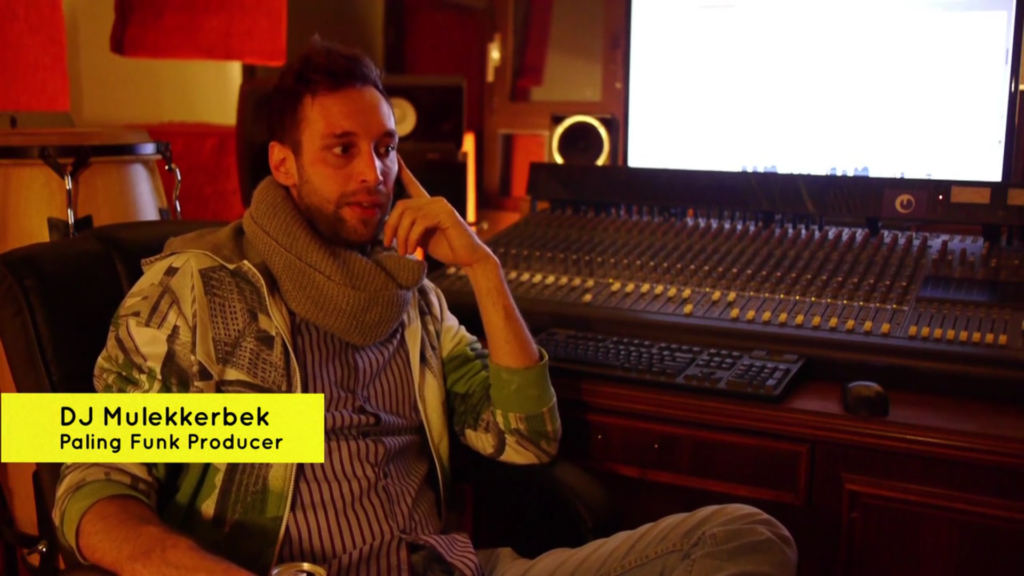 Paling Funk is a music documentary about authenticity and mash-ups. When do we call something "original", if everything is a mix of different influences? Where do the origins of ideas lie, and who owns them? In the old town of Volendam, you are confronted with such questions. The documentary takes the viewer on a search the real story behind the underground music scene of Paling Funk, which blends the Dutch paling sound with the Brazilian Baile Funk.
In collaboration with Felipe Astolfi & Matei Szabo
The movie was shown at V2_ Rotterdam, Curiosity Killed the Cat Den Haag and Nacht van Kunst en Kennis Leiden
DJ Mulekkerbek – Meu Pai E Um Cowboy on Soundcloud:
Watch Paling Funk on Vimeo:
In this paper, "The Making of Paling Funk", we outline the philosophy behind the project and the choices made in the process (watch before reading).
Full Credits
DIRECTION AND PRODUCTION
Felipe Astolfi
Roland van Dierendonck
Matei Szabo
APPEARING (in alphabetic order)
René Barens
Niels Bergma
Frank Bond
Ruben Jacobs
Pascal Kamphuis
Jippe Kreuning
Daan Mulder
Berry Runderkamp
Jurjen Simmelink
Joeri Woudstra
Freek Witteveen
Bianca Vos
Wim Runderkamp
Nerynho Schaitl
Jan Smit
FILMING
Felipe Astolfi
Roland van Dierendonck
Anneke ter Schure
SOUND MIXING
Matei Szabo
MUSIC
Eduardo Politzer Couto
Roland van Dierendonck
Jelger Kroese
Petro Montano
Matei Szabo
René Thie
Joeri Woudstra
ART DIRECTION
Felipe Astolfi
ANIMATIONS
Felipe Astolfi
Bruno Meira
ADVICE AND INSPIRATION
Edwin van der Heide
Ruben Pater
Taco Stolk
THANKS FOR THE HELP
Jantien Aalbregtse
Bob van Dijk
Thomas Egbert
Afaina de Jong
Ataul Mir
Ernesto van der Sar
Anneke ter Schure
Marieke ter Schure
Farida Sedoc
Jan Sleutels
Roy de Smet
Arthur Veerman
Bianca Vos
Everyone at Pop- en Cultuurhuis PX
Media Technology 2014
LOCATIONS
CC Muziekcafé
Pop- en Cultuurhuis PX
Ultra de la Rue
De Koffieschenkerij
Palingsoundmuseum
Volendam Experience
Samba Kitchen
Semester Project 2016
Media Technology MSc Programme
Universiteit Leiden