Sweet Spots (2015). Sound and haptics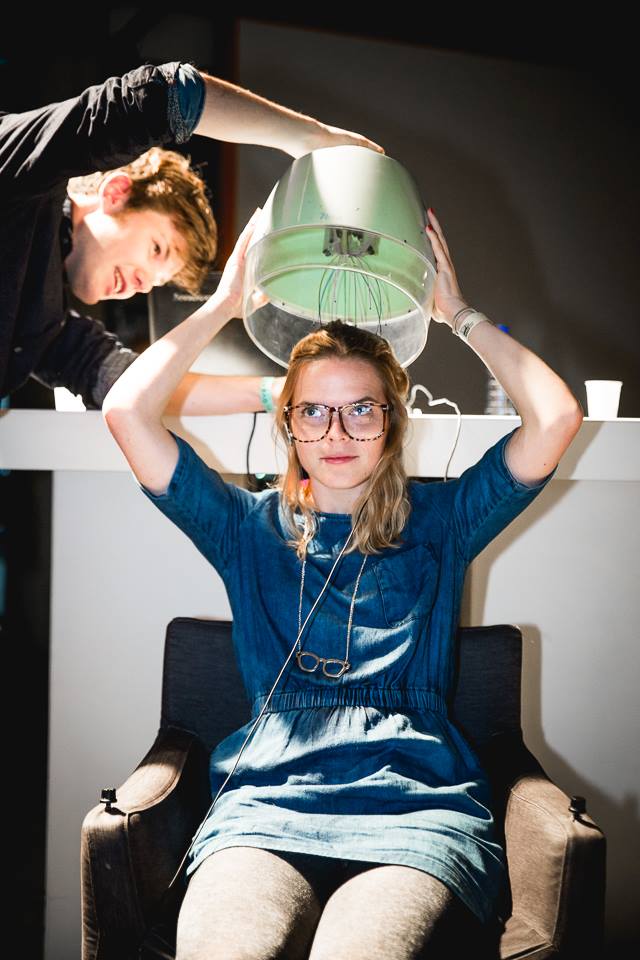 Sweet Spots is a tactile music cognition experiment, with both skin and ears as receivers. A rhythm is perceived through a headset and a massage tool. The placement of beats right and left, and the vertical movement on top of the head, start out completely out of sync. Using two dials that influence the timing, people are invited to try and find the "sweet spot", where everything comes together.
In contrast to the relaxing origins of the massage tool, the asynchronous rhythm has a disruptive effect on the listener. By turning the knobs the nature of the experience can morph from distressing to comfortable. Out of the chaos into the Sweet Spot.
In collaboration with Matei Szabo.
The installation was on show at Quartair (The Hague), Discovery Festival (NEMO, Amsterdam) and Nacht van Kunst en Kennis (Hortus, Leiden).
Short teaser trailer for Sweet Spots:

Audio recording leading up to the Sweet Spot: